Check out this article from our friends at Smenco
The right welding helmet makes you more money. If you're a full time welder having a good welding helmet makes your welding more efficient and can often increase weld quality whilst also protecting you from the dangers of welding.
With such a large range of welding helmets on the market, it is vital that you choose the right one for you. There are many variables that go into choosing the right helmet, passive or auto-darkening lens, viewing area, respiratory compatibility and most importantly, comfort.
Technical Features
Optical Quality
Auto-darkening lenses use a concept called optical clarity, which plays a role in how well you can see whilst your helmet is in it's darkened state. A helmet that is too light can result in eye damage from not providing adequate protection, a helmet that is too dark can also result in sight issues by straining your eyes, as well as potentially hindering weld quality.
This optical clarity is rated in accordance with European Norm (EN) standards along four categories with scores ranging from 1 (perfect) to 3 being the worst. Categories are optical class, diffusion of light, luminous transmittance and angle dependence on luminous transmittance. With today's technology many helmet manufacturers are scoring 1/1/1/1 ratings meaning they have helmets with perfect optical quality. For a full explanation of 1/1/1/1 ratings, check out this website: https://www.thefabricator.com/thewelder/article/safety/1-1-1-1-clarity
Viewing Area
Many welding helmets are limited by small lenses which decrease your overall viewing area. As technology has gotten better, viewing areas in helmets have also increased. If you find yourself having to weld multiple areas along a larger space, choosing a welding helmet with a large or panoramic viewing area is very important. It allows for less head movement and gives a better sense of your surroundings whilst welding. Helmet's like the Optrel Panoramaxx (https://www.smenco.com.au/product/panoramaxx/) do this perfectly, offering a viewing area 6 times larger than standard welding helmets.
Detection Sensitivity
This sensitivity rating determines when to darken the auto-darkening lens. A helmet with an adjustable sensitivity setting can be very helpful when work requires transition between light and dark areas such as inside and outside. This feature allows for greater efficiency when transitioning between different areas inside a workshop and completely protects your eyes in all situations.
To test your sensitivity, use the sun test. Simply place your helmet on like you were going to start welding, step outside and look up at the sun. If your helmet is calibrated correctly, your auto-darkening lens should change to a darker shade. Keep looking at the sun and move your hand in front of the lens, it should now change back to a lighter shade.
Respiratory Protection
This is a big one. When choosing a helmet, be sure it is compatible with a powered air purifying respirator (PAPR). If you haven't read our article on the dangers of welding fumes, check it out here: https://www.smenco.com.au/news. It's recommended to get PPE gear that interact with each other, such as the Optrel Crystal welding helmet (https://www.smenco.com.au/product/crystal-2-0/)

Main Considerations
Price
Obviously every helmet comes at different price points. It is up to you to budget accordingly based on a few deciding factors. Ensure you take into consideration;
How much you will use it
What type of welding you will be doing
How efficient it is and how that affects how long it takes you to complete a job
Brand; are you only paying for a brand name? Or quality backed with years of research?
Comfort
For professional full-time welders, helmets are worn every single day. This point might be the most important, your helmet must be comfy for you to wear day in, day out for years to come. Make sure your helmet has appropriate padding and adjustable headbands, don't be afraid to try on helmets before you buy to ensure you get one that feels good!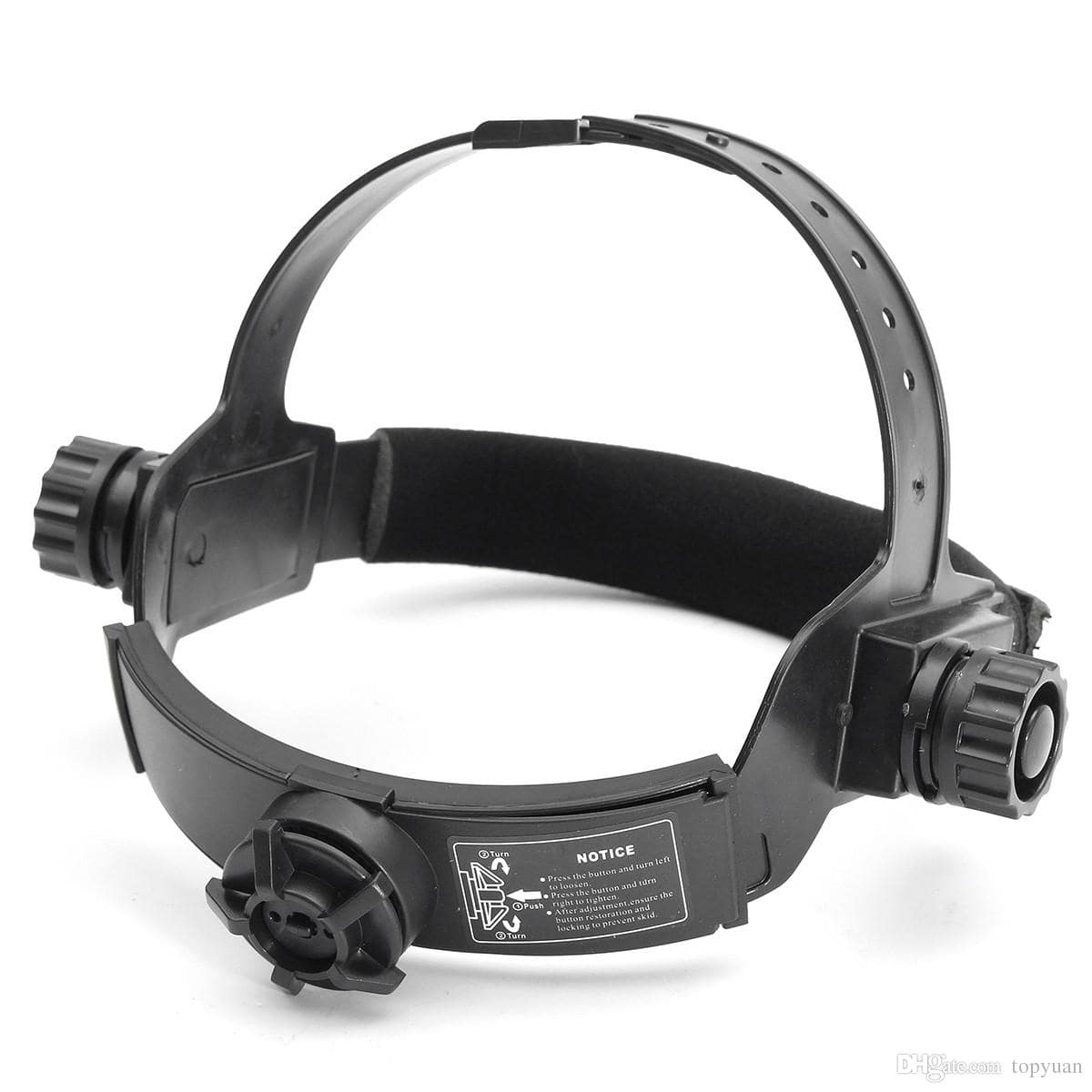 Spare Part Availability
Welding helmets are an investment, and a good welding helmet should last you a long time. However, to ensure your helmet lasts as long as possible it's vital to pick a helmet brand which has good spare part support. Parts such as the sweatband and headband adjustment bolts degrade overtime and with everyday use can become worn out, however this does not affect the important parts of the helmet and can be easily replaced if you can buy new parts.
Warranty
Warranty is another important aspect which should influence buying options. Many helmets have 2 or 3 year warranties, make sure you check exactly what the warranty covers and in which conditions it applies!
Check out our range of welding helmets on our website now! We are the exclusive Fronius dealer in our region.